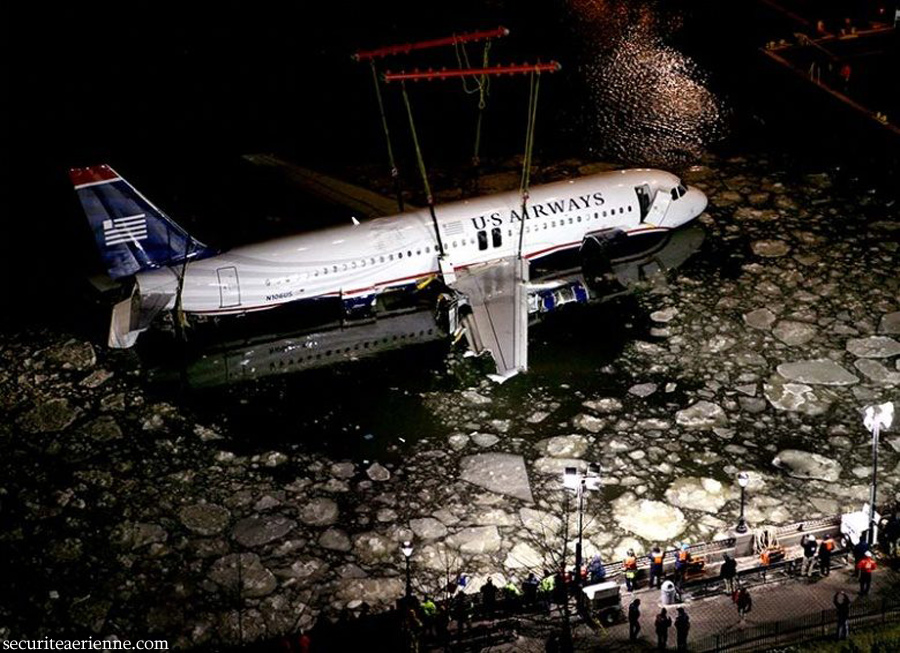 So here are some definitive stats on the slightly water damaged US106 plane.
First Factual:
Announcement Regarding Flight #1549: Information on Aircraft
Involved in Accident
Jan. 16, 2009
Type: Airbus A320-214
Built: June 15, 1999
Length of Service with US Airways: Nine years (Aug. 2, 1999) - Delivered to US Airways from new.
Aircraft Lessor: Wells Fargo Bank Northwest, National Association as Owner Trustee
Previous Operator: N/A
Number of Cycles (a cycle equals one take-off and one landing): 16,299
Number of Flight Hours: 25,241.08
Aircraft Checks:
Date of last A-Check (maintenance inspection performed every 550 flight hours) –
Dec. 6, 2008
Date of last C-Check (annual, comprehensive aircraft inspection):
April 19, 2008
Engines: CFM56-5B4/P
Installation Date Total Flight Hours
Engine 1 (left): Jan. 15, 2008 19,182.10
Engine 2 (right): May 28, 2006 26,466.08
The insurer was Chantis. Actually this is the old AIG Insurance unit that has been placed into a special vehicle while the US Government bails out AIG.
The aircraft has been offered for sale as scrap. And lots of people are interested.
So go
here
to see the pictures and then you can even register to bid.
Chantis/AIG have had so much interest in the plane that they have even put up a little notice to that effect.
http://www.aigaviation.com/aviationsalvage/management/newsdocs/N106US.pdf
Cheers