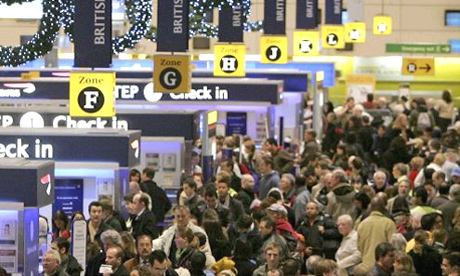 Oh dear... the old world received another shocker today. The annual ACI - Airports Council report rankings.
Just look at the numbers. The surge in traffic from the Chinese airports show that the global economy has definitely tilted East.
One of the more dramatic changes has been the surge in traffic in Hong Kong which after 18 years has now toppled the traditional king - Fedex's Memphis.
Old World - read it and weep. New World ditto.
Cheers
Thanks to CAPA for the information and to the NYT for the image of Heathrow.